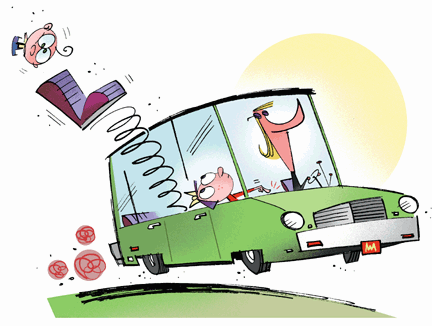 Direct World Bank financing for oil companies is worth hundreds of millions of dollars a year, but the Bank's behind the scenes work to make the world safe for Big Oil is priceless.
While Bank support for mega-projects involving companies like Exxon and BP may get most of the attention, the Bank's biggest impact on oil comes from its role in pressuring countries to reform their oil sectors in ways that suit the interests of international oil companies.
This is a complicated form of "oil aid" with a lot of layers to it, which is why it usually goes unreported, but today's events in Ecuador are a useful reminder of how far the Bank is willing to go.
Ecuador's new President, Rafael Correa, accused the World Bank today of "extortion", saying that the Bank froze a $100 million credit to punish him for reforming the oil industry, and he has expelled the Bank employee that is accused of doing the arm twisting.
Correa previously served as Ecuador's Minister of Finance, during which time he adopted reforms designed to create an oil fund to buy back Ecuador's sovereign foreign debt. According to Correa: "When I became minister and turned out not to be a messenger boy for the World Bank, they held the check… They messed us around for three months, and when I went to Washington, they told me that they did it because we reformed our law. That is, they punished a sovereign country for rewriting its own law," he said.