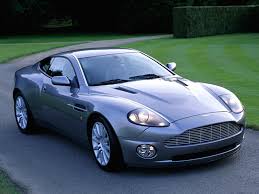 On Wednesday the EU Commission will vote on whether to impose tough new CO2 emission limits for new motor vehicles. In a predictable response, European carmakers are warning that jobs will be lost and their brands will "suffer" if strict targets are imposed.
Stavros Dimas, the Environment Commissioner, is warning that that carmakers should expect a mandatory target for 2012, arguing that legislation is needed because manufacturers will fail to meet a voluntary target agreed in 1998 that average emissions should fall from 186g of CO2 per kilometre travelled to 140g/km by 2008-09 and 120g/km by 2012. The average for 2004, the latest made public, was 163g/km.
Mr Verheugen, the Industry Commissionor, is arguing for an "integrated" approach with further voluntary targets backed by measures to improve tyre performance, highway design and traffic management across Europe. "Let's not forget that luxury cars are one of the strong points of the EU's exports," he said.
Trouble is they are also the most polluting.