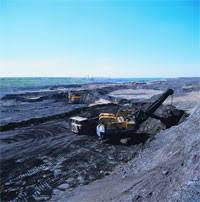 Oil giant Shell has underlined a huge commitment to developing Canada's highly polluting oil-sands with a C$7.7billion offer to buy out minority investors in a Shell company involved in the controversial fuel. The Shell group already owns 78 per cent of its Canadian subsidiary and is now trying to buy the remaining 22 per cent.
In contrast to BP, Shell is putting a big bet on extracting oil from unconventional sources, such as the tar sands of Canada. Shell is struggling to rebuild its oil and gas reserves base after a more-than 30 per cent write-down in 2004 and poor exploration success in 2005. This year Shell paid £1.2bn to acquire Black-Rock Ventures, another Canadian oil sands company. One major advantage of operating in Canada is that it is politically very low-risk, compared to the Middle East.
Shell Canada's biggest project, the Athabasca Oil Sands, which are 60 per cent owned by Shell Canada, requires the oil to be "mined" rather than drilled. Athabasca is thought to hold 6.5 billion barrels of oil in the ground. Production is currently 155,000 barrels per day, with plans to eventually increase output to 550,000bpd.
Shell said: "Bringing Shell Canada fully into the group will allow a unified technology plan between Shell Canada and the group and full access to the group's financing capabilities".
It also makes this dirty, polluting fuel a core business asset for the future for Shell. There may be trouble ahead..