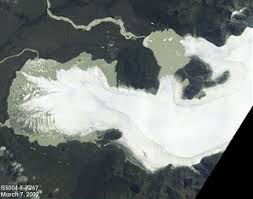 New research has found that Andean glaciers are melting so fast that some are expected to disappear within 15-25 years, denying major cities water supplies and putting populations and food supplies at risk in Colombia, Peru, Chile, Venezuela, Ecuador, Argentina and Bolivia.
Some glaciers in Colombia are now less than 20% of the mass recorded in 1850 and Ecuador could lose half its most important glaciers within 20 years. The rate of glacier retreat has shocked scientists according to a report by 20 UK-based environment and development groups, who have concluded that climate change is accelerating deglaciation.
"The [drastic melt] forces people to farm at higher altitudes to grow their crops, adding to deforestation, which in turn undermines water sources and leads to soil erosion and putting the survival of Andean cultures at risk," says the report by the Working Group on Climate Change and Development, which includes the International Institute for Environment and Development, Christian Aid, Cafod, WWF, Greenpeace and Progressio.
"The speeding up of the … process is a catastrophic danger," argues Carmen Felipe, president of Peru's water management institute". If present rends continue, the Chacaltaya glacier in Bolivia, the source of fresh water for the cities of La Paz and El Alto, will melt within 15 years. Mount Huascarán, Peru's most famous mountain, has lost 1,280 hectares (3,163 acres) of ice, around 40% of the area it covered only 30 years ago.
"The larger the rate of [climate] change, the more the adverse effects predominate. Climate change is set to turn an already rough ride into an impossible one," says the report, which adds that the impact of climate change is "hugely" magnified by existing environmental abuse.
Depressing indeed.