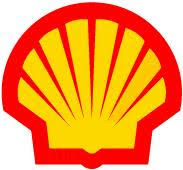 It could be seen as an act of greenwashing bravado or one of true corporate social responsibility. But one of the biggest emitters of greenhouse gases, Shell, yesterday joined other British companies in urging Tony Blair to set stricter limits on greenhouse emissions.
Shell and the other companies such as Tesco and B&Q told Blair that strict targets were needed in the next round of the European carbon trading scheme. In an open letter released before a meeting at Downing Street, the executives said: "The scientific evidence is showing that human-induced climate change may be happening even faster than expected. It is clear to us that the need for ambitious and long-term action is becoming ever more urgent."
For a company that a decade ago was a member of the Global Climate Coalition that was doing all it could to derail action on climate change, this is quite a turn around.
But I have always said that the classic PR technique being used by the oil industry on climate is the 3D technique: firstly to deny the science, secondly to delay action for as long as possible. When that becomes no longer possible (as is now the case) to dominate the market for alternatives.
Is Shell is to become a leader in clean technologies (which it could), it needs action to penalise greenhouse emissions to help drive that development.