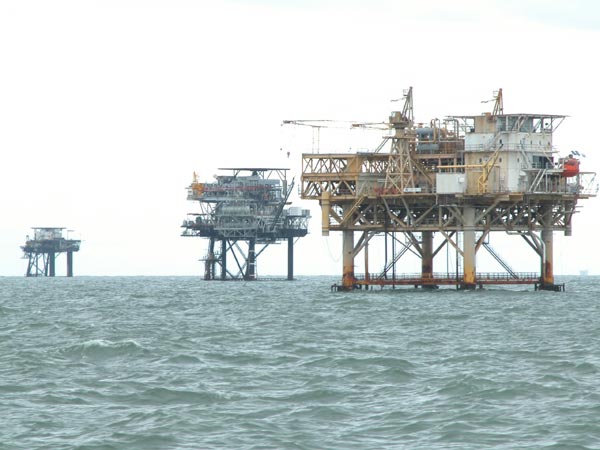 The Republican Congress may be on its last legs but it is still kicking. A plan to open more than 8 million acres in the Gulf of Mexico to oil and gas drilling was included in a tax package that the House approved late last week.
It means Big Oil's proponents are one step away from successfully completing a complicated, year-long effort to "reform" the nation's offshore drilling policy and get access to new acreage.
The drilling legislation, the Gulf of Mexico Energy Security Act, is much narrower than a bill House leaders backed earlier in the year that would have opened all coasts to energy development. But Big Oil supporters believe the bill gives energy companies greater access to domestic sources of energy.
The offshore drilling plan would provide 1.26 billion barrels of oil and 5.8 trillion cubic feet of natural gas to market over the next several years, according to the bill's authors. "I don't know that we even approached the stratosphere with this bill, but I do believe it represents an important first step as we look for ways to build upon the foundation of support we were able to assemble this past Congress," said Representative John Peterson, Republican from Pennsylvania, a vocal Big Oil supporter.
Article cited: Maya Jackson Randall, "US House Votes Bring Good News, To Oil-Drilling Proponents", Dow Jones Newswires, December 8, 2006