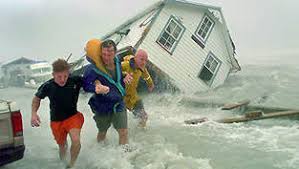 The world must act now to curb climate change, as doing nothing will cost more long-term. That was the message from the UK to the closed-door meeting in Mexico of representatives of 20 of the world's most-polluting nations. Ministers from G8 nations are joined at the event by representatives from the emerging economies of China, India, Brazil, and South Africa.
British government official and former World Bank chief economist Sir Nicholas Stern, has written a report for the British Government. Stern believes that pursuing alternative energy made economic and environmental sense.
"He shows that the longer action is delayed, the more expensive it is," the British Environment Secretary David Miliband, said at the Mexico meeting. "What he says is that… it is imperative we take action to prevent further climate change because the economic costs – never mind the human costs and the costs to the environment – will far outweigh the costs of mitigation".