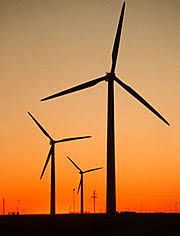 George W might have admitted that America is addicted to oil, but there
have been two recent indicators showing the USA's growing desire for alternative technologies. The American Wind Energy Association has announced that wind energy capacity in the US now exceeds 10,000MW for the first time. This growth has been driven partly by concerns about fuel price volatility.
Last week also saw the launch of a new group – the Hybrid Owners of America (HOA) that has been formed to fight for the interests of the 550,000 hybrid-owning Americans, whose numbers have roughly doubled every year since 1999.
The HOA wants Congress and the White House to embrace a five-point "hybrid friendly" agenda:
lifting the current cap on the federal tax break for hybrid purchases;
creating a new federal tax incentive for those who undertake a plug-in hybrid conversion;
promoting a new federal tax break for corporations that provide direct incentives to employees who buy hybrids;
rewarding U.S. automakers that undertake more hybrid research and production with assistance in dealing with health care and other high-cost issues;
and conversion of 30 percent of the federal car and truck fleet over three years to hybrids.
HOA Project Director Scott Stapf argues: "Everybody wins when there are more hybrid vehicles on the road. The bottom line is that hybrid vehicle purchases should be encouraged because they empower typical Americans with a direct way to reduce our nation's addiction to Middle Eastern oil, save money at the gas pump and cut global warming pollution".
Before we get carried away that a real revolution is taking place, the 200,000 hybrids sold in 2005 accounted for only 1.2 percent of the 17 million vehicles sold that year in the US.
Moreover, wind power still accounts for less than 1% of the US's 985,285MW power generating capacity. However the AWEA hopes that by the end of 2007 some 15,000MW will be installed and by the end of 2010, 25,000MW. If that trend continues, the US could have 100,000MW of wind energy capacity by 2020, equivalent to 6 per cent of its power needs.
It's a start. But any weaning off oil is going to be a long slow process.
The trouble is that time is not on our side.