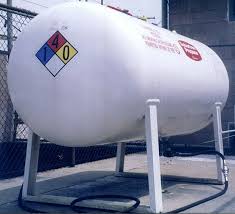 Will the bad news ever stop for BP? US federal investigators have now charged the beleaguered oil giant with "secretly and illegally" cornering a portion of the U.S. propane market – a move that drove up heating and cooking costs for millions of poor and rural Americans.
BP has been hit by a civil complaint in Chicago, filed by the Commodity Futures Trading Commission and a criminal complaint by the Justice Department in Washington, where a BP trader "admitted to participating in a conspiracy" and agreed to cooperate in the continuing prosecution of others at BP.
The Federal complaint alleges that the propane manipulation effort caused a 50% price spike at the height of the home-heating season last year, affecting some seven million households that heat with propane and countless other users who buy bottled gas for barbecues, agricultural and commercial uses.
BP, of course, deny the allegations.